As part of our ongoing 20th Anniversary celebrations we have published the second in our intervivew series with HASS leaders.
The value of humanities, arts and social sciences in leadership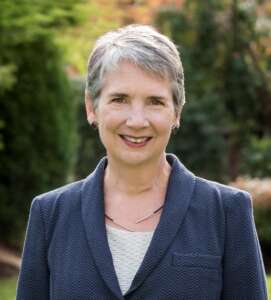 When it comes to leadership, Professor Sue Dodds says humanities, arts and social sciences have a big role to play.
A former President of the Australasian Council of Arts, Social Sciences and Humanities, Professor Dodds is now Deputy Vice-Chancellor (Research and Industry Engagement) at La Trobe University.
"What I think is really good about having a humanities and social sciences background is we know there are lots of different ways to do and understand things," she told DASSH as part of its 20th Anniversary celebrations.
"History tells us people have run into problems in different ways in the past and that context makes all the difference. Being able to understand the big picture, within and outside of the university setting helps you to see all the alternatives available to you."
Professor Dodds completed her Bachelor of Arts in Philosophy and Political Science at the University of Toronto before going on to study a PhD at La Trobe University and take on leadership roles at the University of Tasmania, the University of Wollongong and the University of New South Wales.
She said when it comes to change within an institutional setting it's important to understand that for many academics, who they are is what they do.
"It's about recognising the care and concern academics have for their students or their colleagues or their discipline is shaped in part by relationships and identity," she said.
Coming from a HASS background has enabled her to approach change differently.
"It's useful for me to draw on different categories. Issues around gender and equality in the workforce and the impact of COVID on women or people with caring responsibilities, for example.
"It's easy for me to see those things and I think it's been helpful for me to recognise that all university leadership involves assessing university structures and context," she said.
"Some people depend solely on data year in year out, but sometimes with a critical and analytical background you can see what's coming in advance of the data.
"There are different ways of arriving at the same conclusion."
Professor Dodds said diversity also plays an important role in the way she approaches leadership.
"Good leadership requires diversity and good leadership teams are diverse. You want people who can fairly, responsibly and respectfully bring those differences in expertise and experience to the table," she said.
"When that happens you're much more likely to see complex issues in different ways. It challenges your thinking and helps you avoid simply projecting your own experience.
"To be a good leader you really do need to also be willing to listen and to have a bit of 'epistemic humility' which to me means there are limits to what I know.
"For example, I know that some of the things I believe are privileged because they've been accepted by all the other people who are around this table, whether or not it's informed by diversity or the value of different disciplines.
"For example, if you really want to be able to make changes about Indigenising the curriculum you need to be prepared to listen and learn, not always assume you know."
Professor Dodds became involved with DASSH while working at the University of Tasmania.
"I saw the opportunity to work across institutions especially in universities where other disciplines are dominant. I think that at my first DASSH conference I put my hand up for the Board," she said.
"The value of DASSH is in understanding the sector differently and drawing on the input of others who have a different way of thinking about what's going on, and to think about ways of raising disciplinary issues at an executive level.
"Working with successive leadership teams and being able to shift from simply reacting and responding to the pressures on our disciplines was really important," she said.
"We had to challenge ourselves to be on the front foot, to raise issues with Universities Australia, with the Ministers, with the Prime Minister," she said.
"We had to bring a more positive approach to engagement that allowed DASSH to become an important voice between the disciplines.
"We had to ask questions about how curriculum, university structures , workforce and the political economy of HASS within universities, and think about a way of giving those insights more of a voice within the sector.
"I don't know that while I was involved we actually cut through into a wider community understanding but we were making some steps on thinking about how could we get employers to speak out about the importance of the attributes of HASS graduates for the workforce that industry might need.
"I see myself as part of that trajectory of going from more inward looking to more outward looking – becoming one voice among many that needed to be heard."
This article is part of a series recognising the outstanding leadership achievements of past DASSH Presidents as we celebrate our 20th Anniversary. To find out more visit the DASSH website.