Program
For full details on how to register, where to stay and a description of this year's theme: NOW | THEN | LATER, please click on the button below.
DAY 1
NOADD Half-day Conference
1-1:30pm Introduction and plan for NOADD in 2023
1:30pm Indigenous Knowledge in Arts, Social Sciences and Humanities Research and Leadership
Both in Australia and overseas there is a growing appreciation of the importance and value of engaging with Indigenous knowledges in university teaching, research and leadership. It is increasingly recognised that Indigenous knowledges can deepen our understanding of the world around us by providing different perspectives and approaches, and through fostering empathy and collaboration. Indigenous knowledge is not just an object of inquiry, to be investigated and understood. Rather, Indigenous knowledges reflect ways of knowing, being and doing which are relational, and emphasise respect and reciprocity. Consequently, Indigenous knowledges can influence and enhance a range of different HASS research projects and agenda.
This workshop will provide firstly an overview to how we might approach Indigenous knowledges in our research by drawing on a number of critical thinkers and illustrative case studies. Then we will discuss the benefits and practicalities of engaging with Indigenous collaborators, communities and collections, and the importance of early consultation and collaborative project design.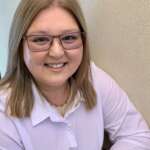 Associate Professor Shino Konishi specialises in Aboriginal history. Her interests concern histories of cross-cultural encounters in eighteenth- and nineteenth-century Australia, the history of European, particularly French, exploration in Australia and the Pacific, European and colonial representations of Aboriginal people and gender relations, Indigenous biography and emotions.
She is the author of The Aboriginal Male in the Enlightenment World (2012), and (with Ann Curthoys and Alexandra Ludewig) The Lives and Legacies of a Carceral Island: A Biographical History of Wadjemup/Rottnest Island (2022). In collaboration with the Australian Dictionary of Biography she leads the ARC project 'An Australian Dictionary of Biography'. 
Associate Professor Konishi is of Aboriginal descent and identifies with the Yawuru people of Broome, Western Australia.
3pm Break
3:30pm Dancing with Teaching and Research: It takes two to tango
In this session, panel members will discuss the intersection of teaching and research in arts, social science and humantities disciplines, and what this looks like in the contemporary academy. Do we still have the capacity to see them as distinctive entities, or are they (have they always been?) two sides of the same coin? How do we get students interested in research, and researchers interested in students? Case studies and provocations will be provided to learn from each other about how, moving forward, we can be more strategic thinkers for more robust – and reciprocal – outcomes.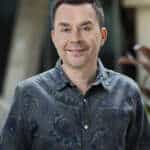 Professor Craig Batty (UniSA) is Dean of Research (and Interim Executive Dean) for UniSA Creative, at the University of South Australia. He is the author, co-author and editor of 15 books, including Script Development: Critical Approaches, Creative Practices, International Perspectives (2021), The Doctoral Experience: Student Stories from the Creative Arts and Humanities (2019), Writing for the Screen: Creative and Critical Approaches (2nd ed.) (2019) and Screen Production Research: Creative Practice as a Mode of Enquiry (2018). He has published book chapters and journals articles on the topics of screenwriting practice, screenwriting theory, creative practice research and doctoral supervision.
Dr Elizabeth Ellison is the Deputy Dean (Research) for the School of Education and the Arts. She is Manager and Chief Investigator of a number of regional arts projects, including the Savannah Way Public Art Trail and the Regional Arts Services Network (2022 – 2025), funded through Arts Queensland. Until 2021, Dr Ellison was also the Academic Coordinator of 'CARTA', a Creative Arts Research Training Academy for postgraduate research students at CQU. She previously has completed research work on an OLT grant investigating higher degree research supervision in the creative arts, and with a number of regional arts projects with industry partners such as Sunshine Coast Council, Bundaberg Regional Council and Artslink Queensland.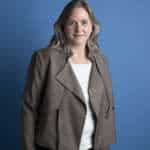 Assoc Prof Meghan Kelly is Interim Executive Dean in the Faculty of Arts and Education at Deakin University. Kelly's research is in the areas of visual communication design, participatory design practices and the impact of process on self-determined design outcomes. Her research explores issues surrounding identity creation and representation, turning intangible knowledge into tangible designs in a cross-cultural context.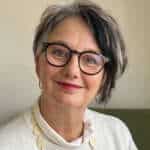 Mia Lindgren is Professor of Media and Director, Research Strategy in the College of Arts, Law and Education at the University of Tasmania, Australia. Her research examines podcast practice, storytelling, and aesthetics, with attention to the intersection with journalism and health.  Mia Lindgren is co-editor of the Routledge Companion to Radio and Podcast Studies (2022), and co-editor of Radio Journal: International Studies in Broadcast and Audio Media (Intellect, UK). 
DEANS:
The Ship Inn
Cnr Stanley & Sidon Streets Southbank Parklands, Brisbane
1-3:30pm
DASSH Deans' Annual Meeting
4 – 5pm
Annual General Meeting
DEANS AND NOADD WELCOME
5pm
Drinks and canapés
The Ship Inn
Cnr Stanley & Sidon Streets Southbank Parklands, Brisbane
DAY 2
Queensland University of Technology
360 Room  Garden Point Campus
THEME| NOW
8:30am
Welcome to Country: Greg Egert, QUT Elder in Residence
Welcome to QUT VC Professor Margaret Sheil AO
Welcome from DASSH President Professor Catharine Coleborne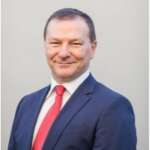 9:00am
Government address: Mr Graham Perrett MP, Federal Member for Moreton, Queensland
Graham was born in St George in Queensland in 1966, the seventh of ten children. He received a Diploma of Teaching in 1985 and taught high school English for eleven years in state and Catholic schools.
Graham has a Bachelor of Arts with Honours from the University of Queensland and a Bachelor of Laws from the Queensland University of Technology. He was admitted as a Solicitor of the Supreme Court in 1999 and worked in commercial and estate law. He later worked as an organiser with the Queensland Independent Education Union, before becoming a Senior Policy Advisor with the Queensland Government and then the Queensland Resources Council.
Growing up in a small country town gave Graham a strong sense of community. He joined the Labor Party because of the Party's strong commitment to fairness, equality and an opportunity for all.
As a teacher and lawyer Graham has fought for the rights of some of the most vulnerable people in our community and understands the importance of a top quality education for every Australian child. Graham was elected to parliament in 2007 and has been fighting for the Southside ever since. Graham is a keen musician, reader and the author of three books: The Twelfth Fish, The Big Fig and The Solid Rock. He lives in Moorooka with his wife Lea and two sons. Following his re-election at the 2022 Federal Election, Graham was appointed Chair of Parliamentary Standing Committee on Public Works.
9:45am
Major General Mick Ryan AM
How HASS will always win against an authoritarian regime

While PM Albanese has set many new priorities, investment in Defence was identified well in advance of the election, and has been building for years. From the Labor Party's pre-election policy briefing: "Defence plans to invest $270 billion dollars in new, advanced capabilities over the next decade, including around $3 billion dollars directly on defence innovation. These major investments provide a unique opportunity to develop sovereign industrial capability, a more advanced manufacturing sector, and secure, decent, long-term jobs for Australians." HASS ignores this strategic opportunity at its peril.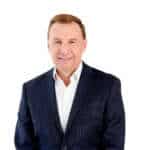 Mick Ryan is a retired major general in the Australian Army. A graduate of the Johns Hopkins University School of Advanced International Studies and the U.S. Marine Corps University Command and Staff College and School of Advanced Warfighting, he is a passionate advocate of professional education and lifelong learning, and has often partnered with creative thinkers and storytellers at Queensland Universities. He has commanded at platoon, squadron, regiment, task force, and brigade level. His book, War Transformed, was published in February 2022 by US Naval Institute Books.

10:30am
Morning tea
11:00am
Q&A Australian Research Council CEO Ms Judi Zielke and Professor Sue Dodds
Here's your chance to have your questions about all things ARC answered by the Australian Research Council's Chief Executive Officer, Judi Zielke PSM.  Judi joined the ARC on 1 February 2022. Her leadership comes at a pivotal time with the Minister for Education, the Hon Jason Clare MP, recently calling for an independent review into the ARC and its enabling legislation.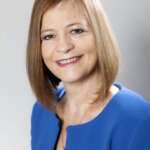 Judi Zielke  brings a passion for research and innovation, especially the process of taking an idea into a practical outcome for Australia. As CEO, Ms Zielke leads the ARC in line with the requirements of the Australian Research Council Act 2001, Public Governance, Performance and Accountability Act 2013,  and Public Service Act 1999: making recommendations to the responsible Minister in relation to which research applications should be approved for funding through the funding schemes of the National Competitive Grants Program; administering financial assistance approved by the Minister for research programs; and providing advice to the Minister on research matters. Ms Zielke also has responsibility for two federal assessments of research within universities, Excellence in Research for Australia (ERA) and Engagement and Impact (EI).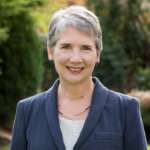 Professor Susan Dodds, FAHA is Senior Deputy Vice-Chancellor and Vice-President (Research and Industry Engagement) and Professor of Philosophy at La Trobe University. Her research focusses on issues in applied ethics and political philosophy and she is recognised nationally and internationally for her leadership in research ethics and public policy development related to emerging medical technologies. She was recently appointed to the Australian Research Council Advisory Committee by the Minister for Education.
12:00pm
COVID Impacts: Sharing best practice workshop
1:00pm
Lunch
THEME | THEN
2:00pm
Presidential crosstalk
DASSH President Cathy Coleborne & Australian Council of Deans of Science President Professor Melissa Brown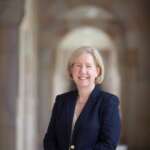 Professor Melissa Brown is the Executive Dean of the Faculty of Science at The University of Queensland (UQ) and President of the Australian Council of Deans of Science (ACDS). Melissa completed her PhD at The University of Melbourne and has held positions at the Imperial Cancer Research Fund, King's College London, and The Universities of Melbourne, Queensland and Oxford. During her career, Melissa has taught Molecular Biology to more than 10,000 students and published over 100 research papers and reviews in the field of Cancer Genetics. Melissa has held several academic leadership roles, including Head of School and Associate Dean (Research). The focus of her leadership has been enabling academics to reach their potential, enhancing diversity, and bringing new teams together to achieve excellence and impact.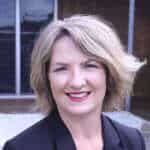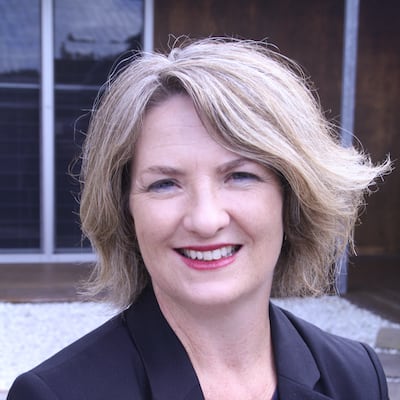 Professor Catharine Coleborne is a historian of mental health and institutions. From 2015 to 2022, she led and managed a large and highly diverse group of academics in humanities and social science and spearheaded the implementation of the new School of Humanities, Creative Industries and Social Sciences at the University of Newcastle. Her higher education leadership experiences include curriculum renewal and design; as Associate Dean postgraduate (Waikato); and Chair of the university-wide Educator Network (Newcastle), as well as sector-wide representation (Marsden Fund, Aotearoa) and ERA (Australian Research Council). As President of DASSH she has forged an increasingly positive public engagement for arts, humanities and social sciences since 2020.
2:45
Afternoon tea
3pm
Four perspectives on Indigenising the curriculum
Chair: Professor Kate Darian-Smith , University of Tasmania
Indigenous knowledges and values are now acknowledged as crucial to curriculum development in the HASS disciplines as to the wider project of cultural inclusivity, equity and decolonisation. This panel discussion examines the approaches taken by universities in Australia and Aotearoa/New Zealand in Indigenising the curriculum, and the implications for student engagement, teaching delivery and critical learning processes.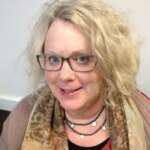 Professor Kate Darian-Smith is Executive Dean and Pro Vice-Chancellor, College of Arts, Law and Education at the University of Tasmania, a role she has held since 2018. She is responsible leading five Schools — Humanities; Social Sciences; Creative Arts and Media; Law; and Education — located across multiple campuses. Kate sits on the Executive of the Academy of Social Sciences in Australia; and former service includes the ARC College of Experts; as President, International Australian Studies Association; the Board, Australia-Japan Foundation (DFAT); the Council, Museum of Democracy at Old Parliament House. She has been an advocate for the Humanities, Social Sciences and Creative Arts across her career and is recognised for her long-term support of Australian Studies internationally, particularly in Japan and China.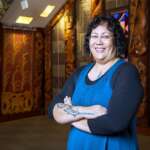 Associate Professor Aroha Harris (Associate Dean Mātauranga Māori), Faculty of Arts, University of Auckland.Historian. Associate Professor Aroha Harris (MNZM) belongs to Te Rarawa and Ngāpuhi iwi. She is a historian at Te Kura Tangata o Waipapa Taumata Rau, Faculty of Arts at the University of Auckland. Significant among her publications are Hīkoi: Forty Years of Māori Protest (2004) and the award-winning Tangata Whenua: An Illustrated History (2014), a collaboration with Emeritus Professor Atholl Anderson and the late Dame Judith Binney. Aroha is a former President of the Native American and Indigenous Studies Association, a founding member of Te Pouhere Kōrero, the national collective of Māori historians, and former President of the New Zealand Historical Association. She was appointed to the Waitangi Tribunal in 2008.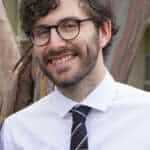 Dr Michael Guerzoni (PhD, University of Tasmania) is an Indigenous Fellow Academic Development in the School of Social Sciences at the University of Tasmania, lecturing in child protection, juvenile justice, and Indigenous justice issues. His research centres on the safeguarding of children within religious organisations, organisational culture, and the wellbeing and educational success of Aboriginal and Torres Strait Islander children. Prior to his current role, Mike served in the office of the Pro-Vice Chancellor of Aboriginal Leadership at the University of Tasmania where he, with Distinguished Professor Emerita Maggie Walter, researched and designed the University's Curricula Indigenisation framework. He is a descendent of the Trawulwuy people of Tasmania's northeast, and post-war Italian migrants.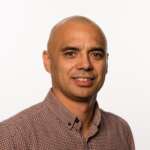 Professor Hēmi Whaanga  is a linguist, professor and Head of School in Te Pūtahi-a-Toi (The School of Māori Knowledge) at Te Kunenga ki Pūrehuroa (Massey University), Aotearoa / New Zealand. Hēmi's research is centred on the revitalisation, protection, distribution and development of Mātauranga Māori (knowledge) and te reo Māori, incorporating multi-method techniques, methodologies and processes to analyse, develop, present and protect new and sacred knowledge in a range of linguistic, cultural and digital contexts.  He has worked as a project leader and researcher on a range of projects including curriculum development, ethics and digitisation, technology, ecological taxonomy and naming, and Māori astronomy. He affiliates to Ngāti Kahungunu through his father, and Ngāi Tahu, Ngāti Mamoe and Waitaha through his mother.
6-10pm
Dinner at Customs House
399 Queen Street, Brisbane QLD 4000
The cost of the dinner is included in the registration fee.
.
Day 3
Queensland University of Technology
360 Room  Garden Point Campus
9-11am
HASS 2050: a future-proofing workshop
Convened by Professors Kim Wilkins and Heather Zwicker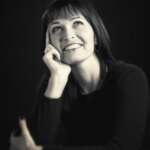 Professor Kim Wilkins is a recognised expert on creative practice, popular literature, and the publishing industry. She is the author of more than 30 full-length works of fiction, and her work is translated into more than 20 languages globally. Her scholarly research centres on creative communities, such as writing groups and fan cultures. She is most recently the author of Genre Worlds: Popular Fiction and 21st-Century Book Culture (with Beth Driscoll and Lisa Fletcher), which outlines a new theory for understanding popular fiction through its related industrial, social, and textual pleasures and processes. She leads creativity workshops for academics in other disciplines, to help them imagine different perspectives on research problems and their stakeholders.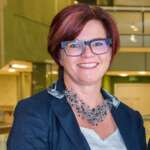 Professor Heather Zwicker is an internationally experienced academic leader with a passion for world-changing education and a proven track record in cultivating leadership through diversity. A cultural studies researcher, Professor Zwicker brings postcolonial and feminist theories to bear on problems such as stereotypes, universities, classrooms, and cities. Currently Executive Dean of Humanities and Social Sciences at The University of Queensland, she previously served as Vice-Provost and Dean of the Faculty of Graduate Studies and Research at the University of Alberta. 
11am
Morning Tea
11:15am
Closing address: Professor Sandy O'Sullivan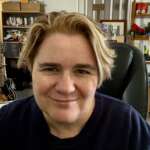 Professor O'Sullivan will be our closing speaker focussing on global Indigenous peoples, expansive futures, and they will pose a challenge to the colonial project of gender, history and art (and everything else!).
Professor Sandy O'Sullivan is a Wiradjuri transgender/non-binary person working in the Centre for Global Indigenous Futures at Macquarie University, where they are a 2020-2024 ARC Future Fellow with a project titled Saving Lives: Mapping the influence of Indigenous LGBTIQ+ creative artists. The project explores the unique contribution of queer artists to understand how modelling complex identities contributes to the wellbeing of all First Nations' peoples.
Since 1991 they have taught and researched across gender and sexuality, museums, the body, performance, design and First Nations' identity. Sandy was the inaugural director of the Centre for Collaborative First Nations' Research at Batchelor Institute.  They completed an internationally focused ARC program examining the representation and engagement of First Nations' Peoples across 470 museums and Keeping Places, and in 2020 they completed an ARC Linkage mapping creative practice across the Barkly Region of the Northern Territory (Creative Barkly). Sandy works across both industry and the academy, and recently completed a national review of Aboriginal and Torres Strait Islander dance and theatre makers for the Australia Council for the Arts.
In addition to their academic work, Sandy has been a musician, performer and sound artist since 1982 holding national and international arts residencies.
12-12:30pm
Lunch