20 years of DASSH: Retrospect and strategy for our disciplines
9-11am, Friday July 8, 2022
Universities Australia Conference (Day 3)
Canberra
To mark the twentieth anniversary of DASSH in 2022, this roundtable will offer a retrospective on two decades of transformations in the Arts, Social Sciences and Humanities. A range of national and international perspectives will act as a form of provocation, a departure point from which participants will be invited to discuss and imagine the next twenty years in the life of our disciplines.
What will the Arts, Social Sciences and Humanities look like in 2042? How might these disciplines evolve to meet the growing challenges of the 21st century, both at home and abroad? How might our own understanding of epochs and eras, of social, political and cultural transformation,  help us negotiate the educational landscape of the coming decades?
The Roundtable event will be preceded by an exploration and analysis of the last 20 years in the humanities, arts and social scientists by Vice Chancellor of Victoria University Professor Adam Shoemaker.
Professor Adam Shoemaker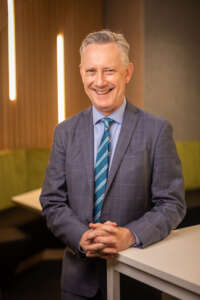 Professor Adam Shoemaker is the Vice-Chancellor and President of Victoria University. He is one of Australia's leading researchers in the area of Indigenous literature and culture.
Prior to his current appointment, he was Vice-Chancellor of Southern Cross University, and he has held senior leadership roles at a number of other Australian universities including Academic Provost at Griffith University, Deputy Vice-Chancellor (Education) at Monash University and Dean of Arts at the Australian National University.
Canadian by birth, Professor Shoemaker holds an Honours Bachelor of Arts from Queen's University and a PhD from the Australian National University. Professor Shoemaker is the author or editor of nine books in the area of Indigenous Australian Literature and Culture, including Black Words, White Page and Aboriginal Australians: First Nations of an Ancient Continent.
Professor Shoemaker is a Commonwealth Scholar. He also has received a number of literary awards, including being highly commended for the Human Rights Awards, and winner of the Walter McRae Russell Award